I saw the Moon the night before the previous one.
That may sound to many not as such a big deal. It's really not, but it was for me on that night. I don't really see the Moon quite often here. And especially during monsoon and when the clouds are abundant in the sky, the stars and Moon are blocked by the dull clouds.
Due to my newfound fondness of astronomy, space and space exploration; I decided to do something every night which again isn't a pretty big deal, until it is. Let me explain…
The decision I made was to go out every night and look at the sky. That simple. I could go and stare at the sky for 5 minutes if I wanted, or 50 minutes—totally my choice. But I had to go every night. This is a relatively easy task to do since I can find the sky literally anywhere in the world. I've been doing this since June 22, 2021 (Tuesday) – 8:30PM (Sorry, but I have to be that precise) and I haven't missed a single night. It's not been such a long streak yet (only 52 days) but it's still cool and I plan on never breaking that streak.
I've made a lot of different observations from my 52 nights of looking at the sky. Some days, I don't see anything but thick, dense and dull clouds. When I'm in luck I can find a few stars and the moon at rare occasions (Note that I don't have enough data and I am only talking about my experience of doing this for 52 nights)
On night 50, however, I saw the most beautiful object I'd ever seen in all of those fifty nights, or to some extent maybe even in my lifetime. While on my regular nightly gaze of the sky, I saw the Moon. Never had I ever appreciated the beauty of the Moon like I did on that night.
It was a beautiful waxing crescent. Illuminating the night with it's oh so bright light. I may be biased and short on experience but I think that the waxing crescent is the best phase to view the moon, after the full moon of course. After going night after night, sometimes having a bit of luck with the stars, I saw the amazing moon this time. And I wasn't even expecting to see it which made it even better. Earlier, I never used to get this obsessed or happy on seeing the Moon, but now I do and I admire the magnificent illumining object.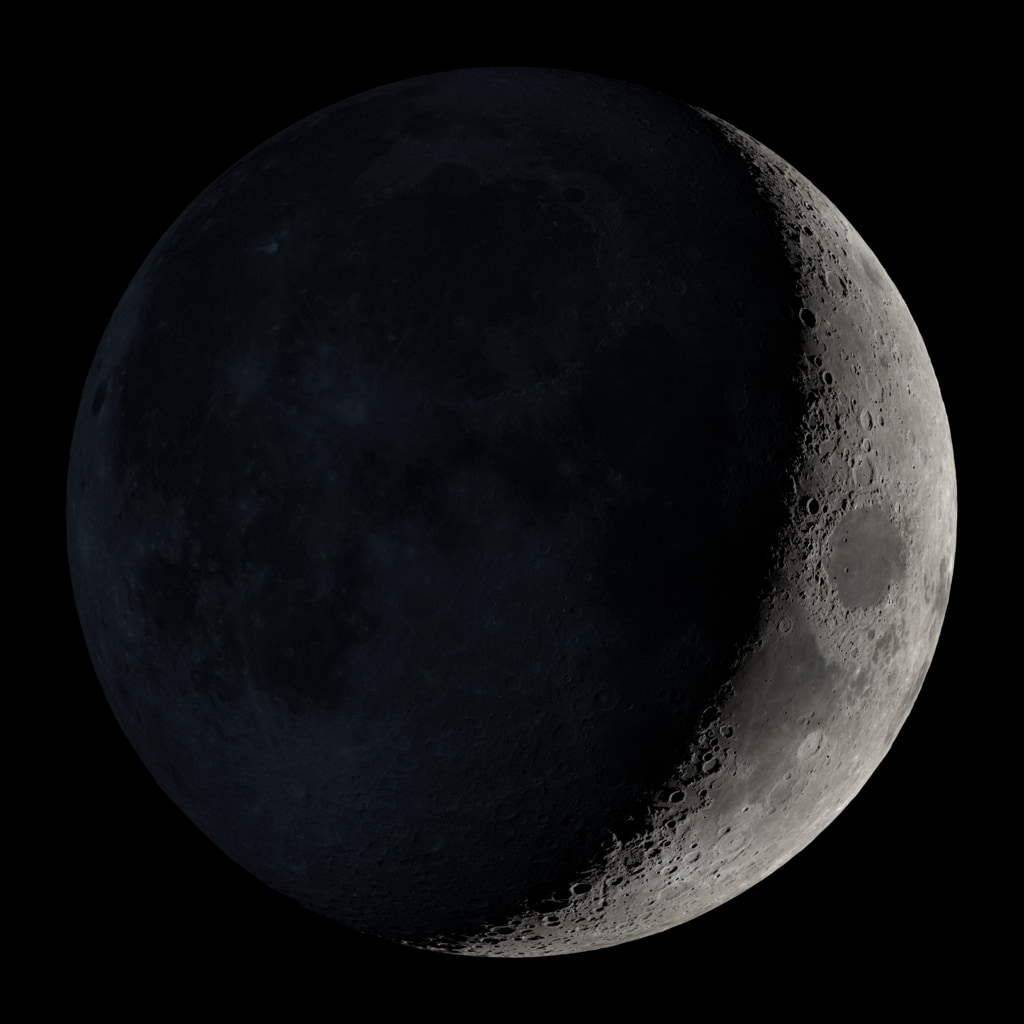 It's intriguing how giving around 10 minutes of your time at night into the pettiest activity such as watching the stars can mean so much to you. But it does for me.
I saw the Moon. And that's it.