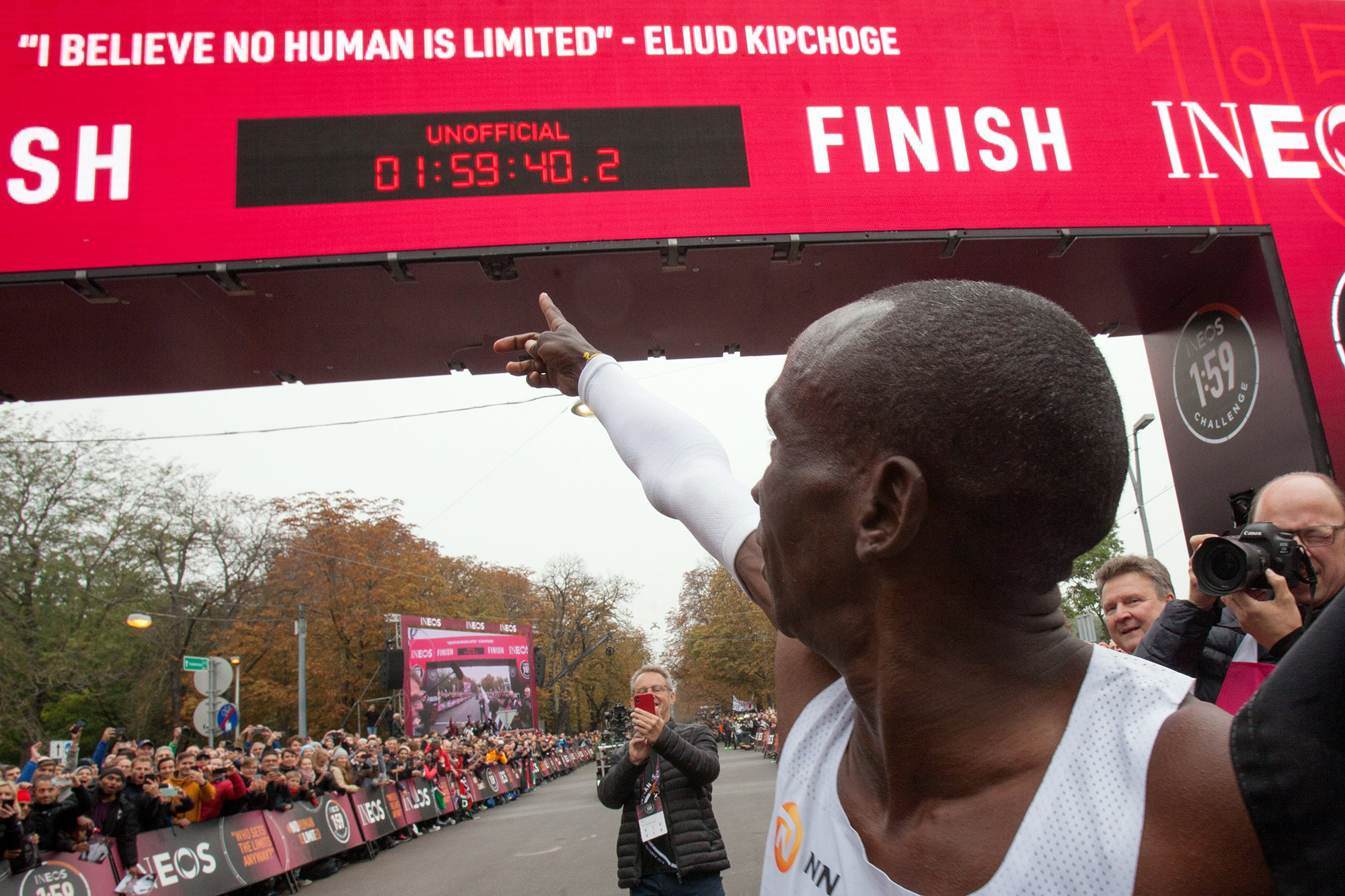 Note: This article is not only on running.
Eliud Kipchoge, a Kenyan long-distance professional runner aka "the greatest marathoner of the modern era" has countless achievements to his name. He is the world record holder in the marathon with an official time of 2:01:39, set on 16 September 2018, at the 2018 Berlin Marathon. Which too has been broken by him. He has been described as "the greatest marathoner of the modern era". He's the only person to have run a marathon in less than two hours. 01:59:40 (it was an unofficial race, but still!) In a nutshell: I think the man is amazing. And I find him even more amazing for the fact that he believes, "No Human Is Limited."
That's exactly what I feel too. Here's why:
When I was a kid (I still am), my teachers used to tell me and my parents during the parents and teachers' meeting (they still do say the same) that I have a lot of potential and I'm meant for great things. I have what it takes, I just need to use it. Well, earlier I used to feel that- that's great. I have everything I need, I just need to use it. It's not like that now. I know now, that the teachers probably tell that to every parent and student—because it's true! We all have what it takes. And we have it in whatever it is that takes anything from us. We have unlimited potential and are limitless. And like I've heard and even you may have heard when you were a child, you have the "potential" and you can do it.
I wasn't really interested at that time (and I still stand uninterested) about what the "respectable elders" had to say about me and my so-called potential because they only talked about school and studies (they still do) and school and studies has never really been my thing (and it still isn't). Yet, if they thought I could do it, that was cool. But some people really believe that I can't do some stuff and it's useless to try. These may have been the same people who once told me, "You are special. You can do anything. You have a lot of "potential" ahead in life." That… I find just completely contradicting and foolishly unintelligent. Anyway, obviously I never took (or take) any of that kind seriously.
But I think they know what they're talking about when they say you are limitless and posses unlimited potential. Because everyone in the world does. The only thing left is to realize that potential and yes- use it. If you don't believe with faith what the "respectable elders" say to you then it's not true. Just like when you don't listen or care about people telling you "You can't". When you don't believe it, it's not going to be true. So if you listen to Kipchoge and with faith think that No Human Is limitless, then it's true. Now that it's true, you just have to use that subjective truth and try creating it into objective existence.
You can do anything.
No Human Is Limited.
PS: Eliud Kipchoge is going to be running the Tokyo 2020 Olympics marathon tomorrow. It'll be a fun race to watch. I want him to win.