Ah, the Summer Olympics. One of the most celebrated sporting events internationally. The games that provide countries the most pride when their athletes win medals. And for the athletes — winning a gold medal might just be the biggest achievement of a lifetime for them. So many (Olympian athletes and fans and spectators) were looking forward for the Tokyo Olympics 2020, but we had to wait a year more. Now, we're in 2021 and are having the Olympics "2020" in the beautiful city of Tokyo.
Yesterday was the final race of one of the most famous events in the Olympics—The Men's 100 meter final race. The historic race was won by Italian sprinter Lamont Marcell Jacobs with the time of 9.80 seconds. That's fast! And it was a great show. But while watching the track and field events live yesterday, it wasn't the most amazing thing I saw. I found something even better and even inspiring during the track and field event of Day 9 of the Tokyo Olympics 2020, yesterday. It was the high jump event that caught my eye. With again an athlete from Italy, Gianmarco Tamberi.
In the high jump, two athletes—Mutaz Barshim of Qatar and Gianmarco Tamberi of Italy—were both tied at the top after clearing 2.37 meters and missing the 2.39 mark 3 times. The two athletes were then given the option to settle matters with a jump-off, to decide who would win the gold medal and who would get silver. Barshim had a better idea. "Can we have two golds", he asked the referee. The referee said that was possible. Tamberi instantly accepted and leaped into Barshim's arms. The two were good friends, even off the track. They both got gold medals.
Tamberi suffered a broken ankle that forced him out of the Rio Games. He had to wear a cast on his ankle. When it came off, the 29-year-old wrote on it "Road to Tokyo 2020". Due to the pandemic and hence the postponement of the games, he crossed out 2020 and wrote in red ink, "2021". That same cast lay on the track as he jumped for gold.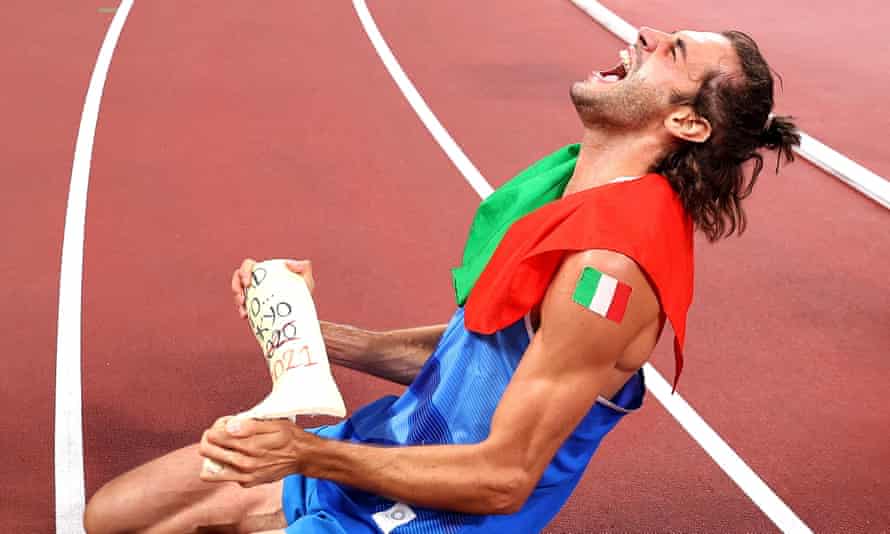 It was just amazing. Just amazing to see Tamberi and Barshim both accepting to share the gold. Sportsmanship at it's best. Also, Tamberi getting emotional after winning the gold and keeping his 2016 cast which prohibited him from taking part in the 2016 Olympics. So cool!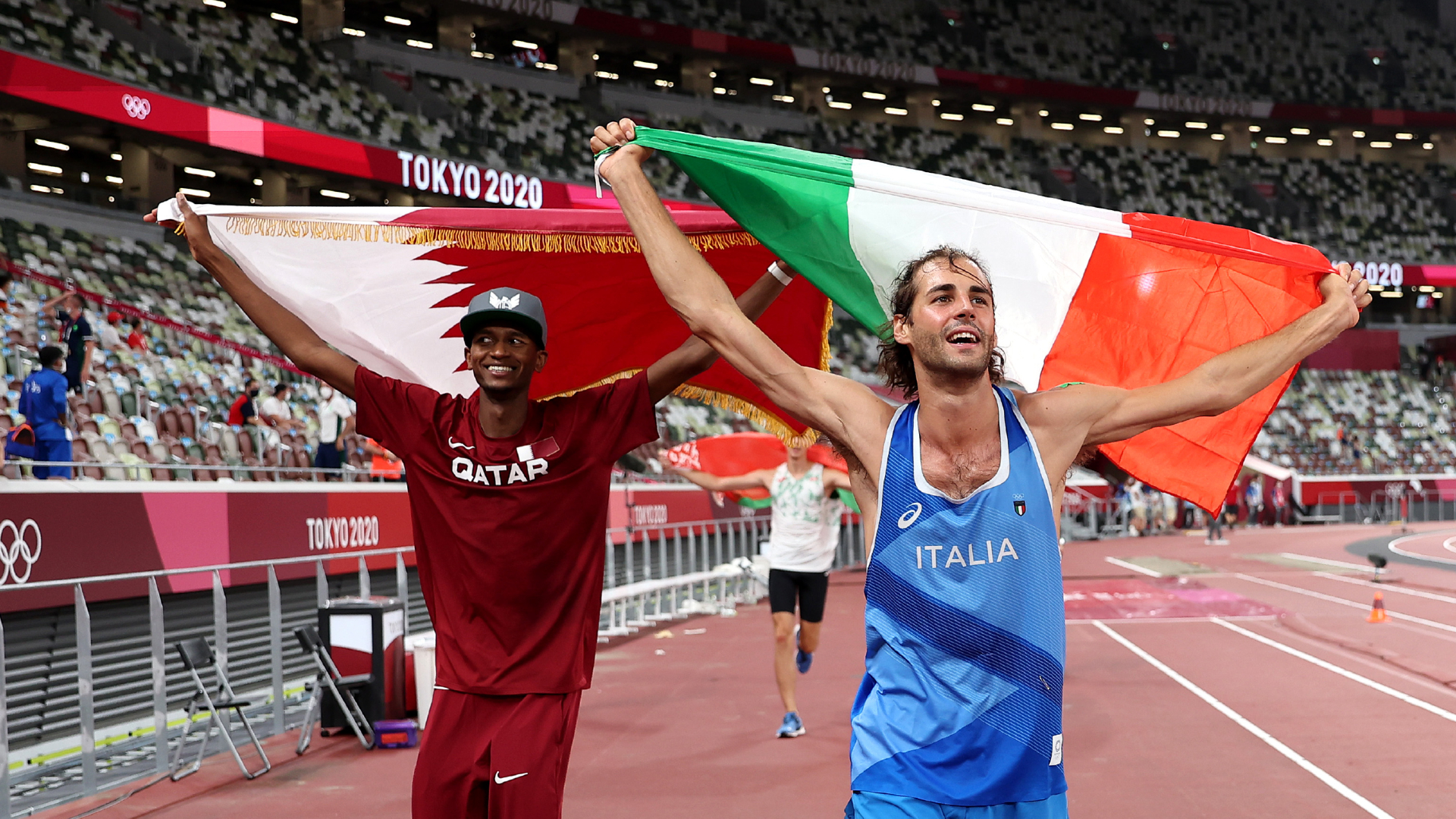 Sports and Olympics are so much more than just competing. They are backed by love, passion and pain. And never giving up. Tamberi did it. After not being able to take part in the 2016 Olympics, he made up for it in 2020 2021. And got his emotionally wonderful cast with him too.
Credits/bibliography:
Information from The Guardian: https://www.theguardian.com/sport/2021/aug/02/tamberi-barshim-share-olympic-gold-mens-high-jump-reaction
and, of course:
olympics.com